Dig into Mine Safety: Identifying Common Safety Hazards and Health Risks in Mining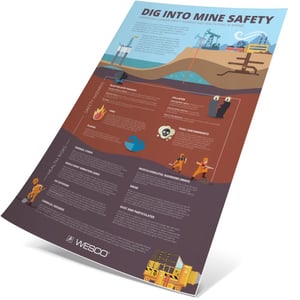 Does your team recognize the warning signs of a colleague experiencing thermal distress? Would they be able to act on your emergency response plan in the instance of a fire, flood or timber collapse within the mine?
This poster covers:
• The most common safety hazards found in mine environments
• Health hazards mine workers are often afflicted with
• Tips that can help mitigate the outlined safety and health concerns
Whether on display throughout your facility or distributed as a training document, this poster is a valuable addition to your safety resource library.